Webinar series on Autism, Theory of Own Mind and Interoception
Peter Vermeulen, Kelly Mahler, Rachael Thompson and Kim Clairy
In co-operation with Pavus Utbildning.
1/2, 8/2 och 15/2 2022 15:00 – 17:00, Zoom Webinar
Questions related to the webinars? Feel free to prepare and read up on our FAQ or contact us through info@pedagogisktperspektiv.se.
Introduction
The webinars will take place on the following dates, between 15:00 – 17:00 (3-5 pm) CET:
• Theory of (own) mind in autism: Tuesday, 1 February 2022
• Interoception: Tuesday, 8 February 2022
• Interoception and self-understanding: personal experiences: Tuesday, 15 February 2022
Fee for all three live seminars
Early registration discount, register before 31st of December 2021:
120 EUR per person. Before 31st of December 2022.
160 EUR per person. From 1/1 up to 31/1 2022.
Scroll down to register.
Understanding yourself, your own body and mind. Interoception and the
development of a Theory of Own Mind.
Theory of Mind, the ability to infer mental states, is a well-known concept in autism. It plays a pivotal role in the explanation of the autistic difficulties and challenges: already in the mid-eighties of the former century the hypothesis was put forward – by the renowned Simon Baron-Cohen and Uta Frith – that the development of Theory of Mind was affected in autism (and
related conditions). A plethora of studies gave support of this hypothesis. It is a misunderstanding that autistic people lack empathy, but figuring out what goes on into a person's mind is often a challenge. Just as much as it is a challenge for neurotypical brains to read neurodivergent minds.
Theory of Mind is often unjustly reduced to 'knowing what other people feel', but theory of mind is also the ability to read one's own mind: theory of 'own' mind. In this webinar series we will clarify the concept of 'Theory of Own Mind', explore the difficulties involved for people with autism and other conditions (such as trauma) and how we can help people to better connect with their own body and mind. The foundations of a good theory of own mind lie in the ability to read and understand one's own body, named interoception.
Session 1: Theory of (own) mind in autism
Date: Tuesday 1st of Februrary | Speaker: Peter Vermeulen, Dr. MSc, PhD
• What is Theory of Mind? History of the concept.
• What is the evidence for Theory of Mind difficulties in autism?
• Theory of Mind and the autistic cognition – a predictive coding perspective
• Theory of Mind or Prediction of Mind? Theory or intuition of Mind?
• Theory of Own Mind
• Theory of Own Mind: what are the difficulties in autism?
• Foundation of a good Theory of Own Mind: interoception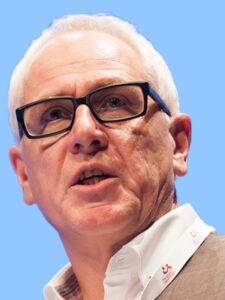 Peter Vermeulen got a Bachelor in Family Sciences (Brussels, 1985) and in the same year also a Master in Psychology and Pedagogical Sciences at the University of Leuven, later he obtained his PhD in 2002 with his research on late diagnosis in people on the autism spectrum with above average IQs. Peter started his career in the field of autism in 1987, working for the Vlaamse Vereniging Autisme (Flemish Autism Society) as diagnostician and home trainer for families on autistic children. Peter wrote more than 15 books, some of them translated into more than 10 languages. Currently Peter is teaching, training and presenting all over the globe and in his work he focuses on many different topics.
Session 2: Interoception
Date: Tuesday 8th of Februrary | Föreläsare: Kelly Mahler. OTD, OTR/L
• What is interoception?
• Interoception, Self-Understanding & Theory of Own Mind
• Interoception, Co-Regulation & Self-Regulation
• Interoception & Social connection
• Practical, evidence-based tips for nurturing interoceptive understanding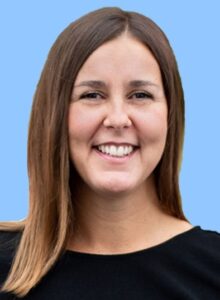 Kelly Mahler earned a Doctorate in Occupational Therapy from Misericordia University, Dallas, PA. She has been an occupational therapist for 20 years, serving school-aged children and adults. Kelly is winner of multiple awards, including the 2020 American Occupational Therapy Association Emerging and Innovative Practice Award a Mom's Choice Gold Medal. She is an adjunct faculty member at Elizabethtown College, Elizabethtown, PA as well as at Misericordia University, Dallas, PA. Kelly is a co-principal investigator in several research projects pertaining to topics such as interoception, self-regulation, trauma autism. Kelly is an international speaker and presents frequently on topics related to the ten resources she has authored including The Interoception Curriculum: A Step-by-Step Framework for Developing Mindful Self-Regulation–used in over 30 countries.
Session 3. Interoception and self-understanding: personal experiences
Date: Tuesday 15th Februrary | Speaker: Rachael Thompson and Kim Clairy
• Masking and the development of self-identity
• Emotional identification, evaluation and expression.
• Social and emotional reciprocation and a sense of connection to others
• Developing own IA and its role in understanding emotions of others
• Asking the right questions–'Help me help you so we can understand my experiences'
• Understanding own autism traits, developing interoceptive awareness, and creating systems to communicate needs – it's all about self-awareness, self-acceptance, and self-advocacy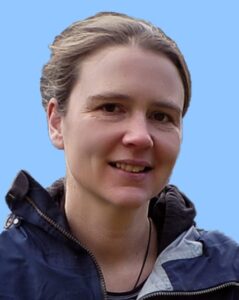 Rachael Thompson. BSc, PGCE with QTS, PGCert Sensory Integration, MSc Occupational Therapy. Rachael is Head of Therapy at Cairn Education which is an alternative education provision in the UK that specialises in supporting young autistic individuals. Rachael has worked at independent specialist colleges for over 10 years in roles including Tutor, Occupational Therapist, Head of Education and Vice Principal. Rachael is autistic and as part of her wider work regularly hosts webinars and workshops on autism and sensory processing. Rachael utilises both professional and personal insight to explore and explain the impact of sensory processing differences on physical and mental health, relationships and emotional regulation.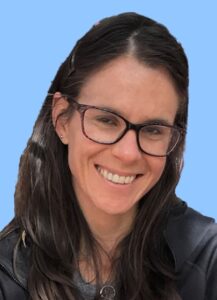 Kim Clairy, MS, OTR/L. Kim is an occupational therapist, private consultant, author, self-advocate, and public speaker has unique expertise in understanding the inner worlds of Autism, ADHD, SPD, and eating disorders. Diagnosed with all 4, Kim broke through many barriers as she defied a healthcare system that said, "your Autism is severe; you need to live in a nursing home." to educating clinicians and the community at large through didactic and experiential workshops world-wide. She teaches on many facets of these conditions from early childhood through older adulthood and gives voice to those unable to articulate their inner worlds by sharing her personal journey and professional expertise as an OT.
Information
This is an Online-seminar on the Zoom video platform. The webinars will not be recorded, and are only available live in real time.
Participants will be sent unique link for each webinar, via email, about 3-5 days before each webinar.
Technical support is available during each webinar. Information on how to contact technical support via email or chat function is found in the email with the link to the webinar.
Price
Early registration discount, register before 31st of December 2021:
120 EUR per person. Before 31st of December 2022.
160 EUR per person. From 1/1 up to 31/1 2022.
Confirmation is sent by e-mail. It is possible to register as late as 24 hours before the first lecture.
Registration & Payment
NOTE: Registration has two steps
1) Register your name and email in the Registration form below
2) Pay using the PayPal-buttons located below the form
Payment terms
You can choose to pay with a PayPal-account or a bank- or credit card. Make sure to fill out your correct name, address and contact details when paying.
The fee is for individual attendees only, and registration is binding, i.e. not refundable. If you have questions or wish to register multiple attendees or larger groups, contact Pedagogiskt Perspektiv by email: info@pedagogisktperspektiv.se
Registration form